About Sly Studios
Sly Studios is the boutique animation production entity behind the animated series The Scottish Ninjas. Founded in 2002 by principals Beau Obremski and Rob Mullin, they have developed an extremely efficient high quality lightweight production pipeline including the development of a specialized 3D/2D toon shaded animation process combining traditional hand drawn styles in an unconstrained 3D environment.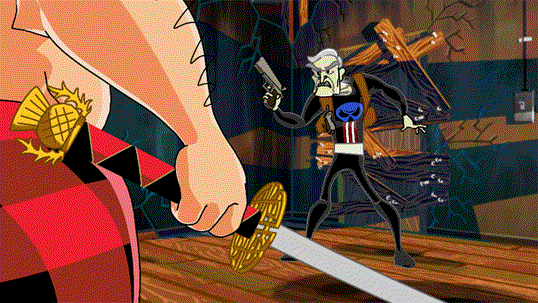 Sly Studios can help you with everything from animation, character design, storyboards, voice over, editing, mixing… you name it…. we can do it…and we do it with a just handful of people. If your project is bigger we simply get more people.
Located in a 100-year-old haunted schoolhouse the creative crew battles evil and cinnamon rolls daily.
---
Sly Studios LLC | 218 Main Street #253, Kirkland Washington 98033 | 206.953.8460
© Sly Studios LLC - 2002 - 2013